5 reasons to choose for a Heliosa infrared patio heater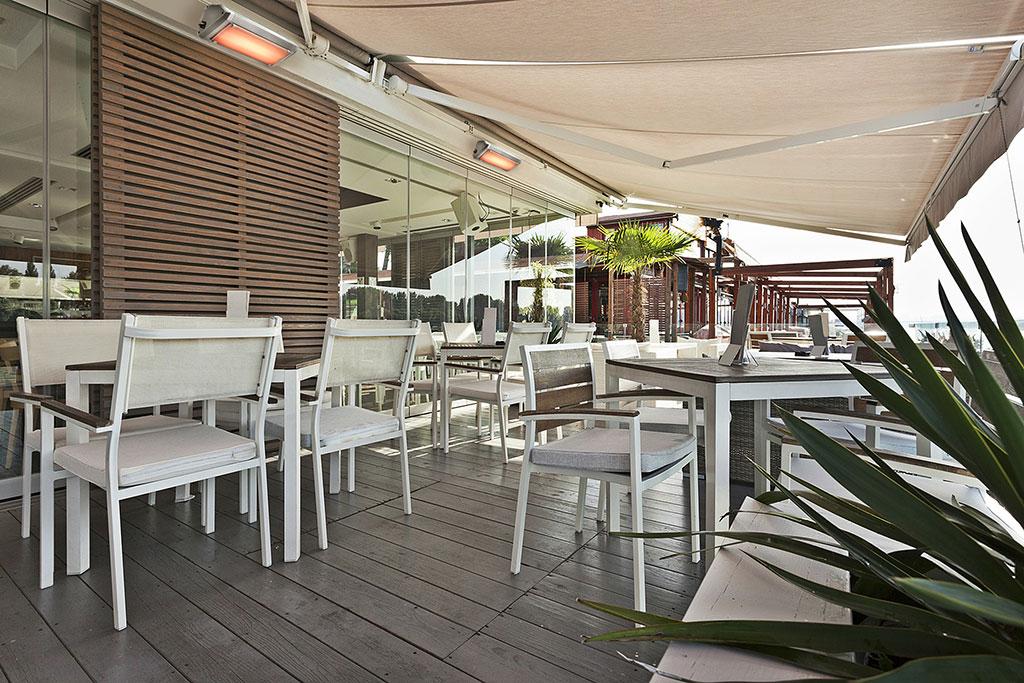 Are you looking for a luxury professional patio heater, hospitality quality, but for a not too high price?
Then the Heliosa electric infrared patio heaters are definitely for you!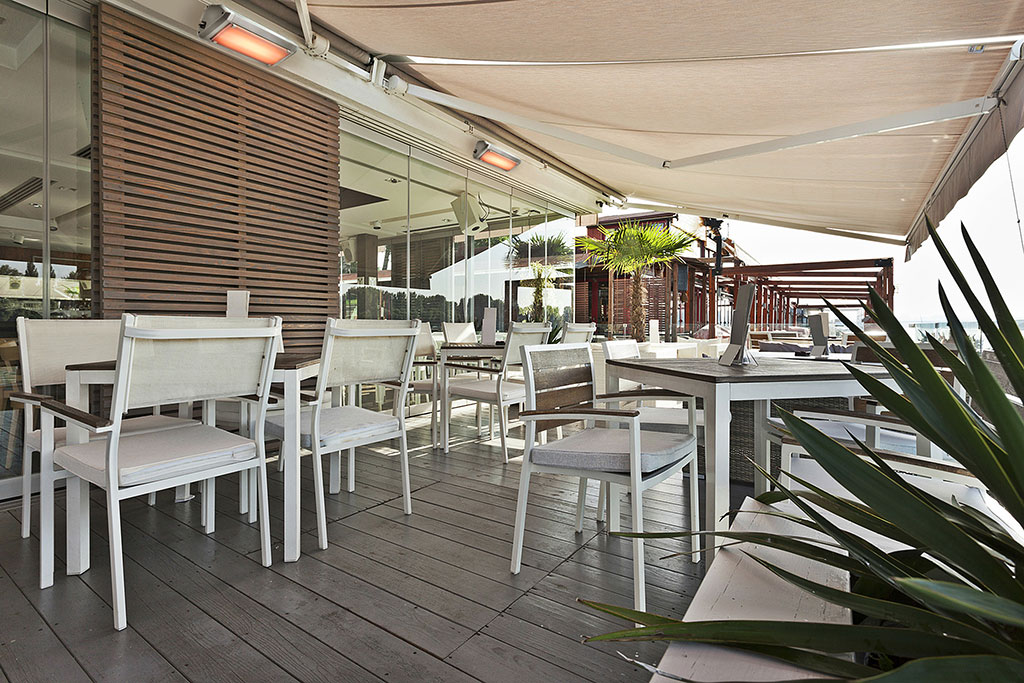 1. The perfect temperature
When it gets colder outside, you often don't feel like sitting outside. This is of course unfortunate, because you cannot enjoy your beautiful terrace this way. A patio heater can ensure a pleasant temperature, so that you can sit outside without any problems and thus extend your patio days. The Heliosa series ensures a pleasant temperature in its environment. The infrared heater will warm you up nicely, but also other objects that are within the range of the heater will be heated, it provides warmth as only the sun can deliver. This allows you to continue to enjoy your garden, terrace or balcony, without the need for chattering teeth, and in the case of a hospitality terrace guests stay longer on your terrace and the terrace season is extended!
2. Luxury design
Of course you want to hang a nice device on your wall. The Heliosa series is also suitable in this case. This patio heater has a sleek design in a silver-colored housing, which makes it look modern. This makes this patio heater fit in any garden or on any hospitality terrace. In addition, you can easily operate the patio heater with the optionally supplied remote control or Bluetooth app. This way you can fully relax and create a welcoming terrace!
3. Suitable for any space
The Heliosa can also be mounted on a stand, so that you can also use it in a party tent. The tent will be warmed up in no time and the party can begin! This patio heater is also very suitable for heating up your workplace or hobby room. This way you can continue doing odd jobs in the fall. In addition, this patio heater is perfect for smaller (outdoor) spaces. The Heliosa series is not very large, so it certainly fits on a balcony. The smallest Heliosa patio heater has a capacity of 2,200 Watt and is able to comfortably heat an area of ​​20-25 m².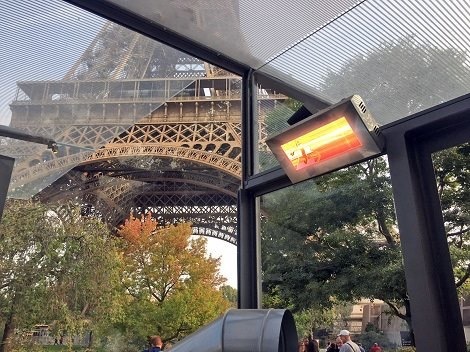 4. Easy to assemble
Wherever you want to place the patio heater; it is easy to assemble. You can choose to attach it to the wall or balcony with the included mounting brackets. We recommend mounting the patio heater at a height of 2.70-3.00 meters Do you have no room on the wall? No problem! Heliosa series can also be mounted on the ceiling. As you can see, there is a place for this stylish patio heater everywhere.
5. Heat in all directions
Because the heater works on an infrared lamp with high intensity, it is suitable for all occasions. You can also rotate the Heliosa by 45 degrees on both sides so that you can radiate the infrared heat in the right direction. So whether you go to work or just relax on your terrace. You can at least enjoy your patio heater to the fullest.
Are you interested in our patio heaters? Feel free to contact us for more information and prices.