Pyrolysis and drying furnace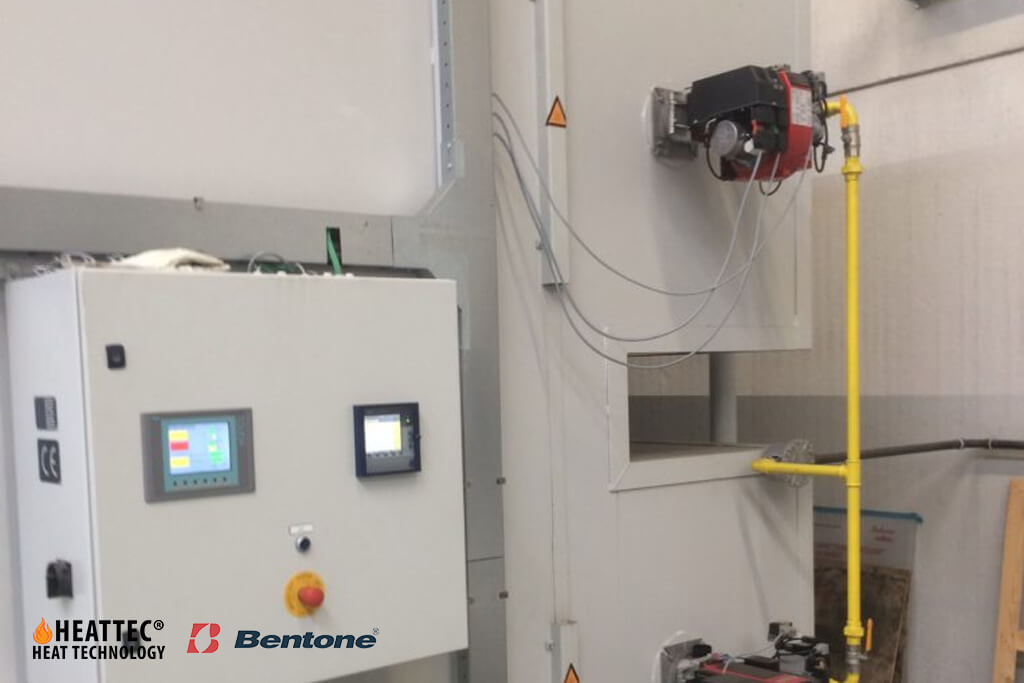 Pyrolysis and drying oven designed and realized by us for the electric motor overhaul workshop of Engie in Belgium.
The drying oven is equipped with two Bentone STG146 on/off gas burners, while we have equipped our pyrolysis oven with two Bentone modulating gas burners of the BG300 type.
At this customer, electric motors are overhauled by first removing the paint and then rewinding them. The pyrolysis oven is to burn the insulating varnish of the copper windings. This oven is equipped with an attached after-burning chamber, so that the burning out of the electric motors is controlled and without harmful emissions. After the motors have been rewound, they are dried in the drying oven and the electric motors are again as new and suitable for many operating hours.
View the products on our webshop: Bentone STG146, Bentone BG300