Bentone gas burners installed on an industrial drying installation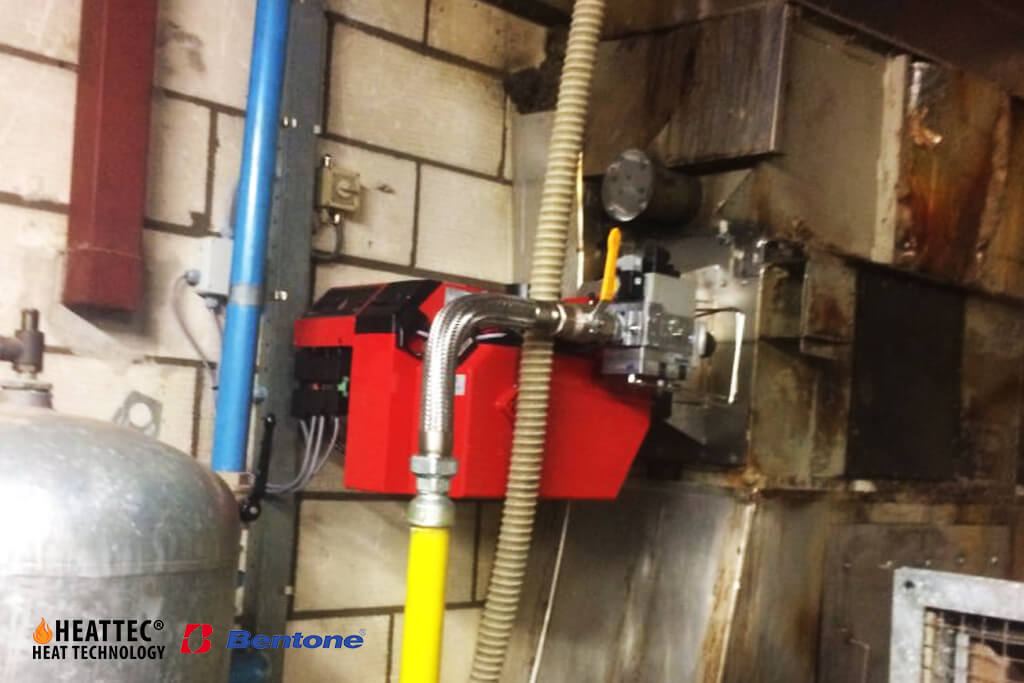 We have installed new gas burners on a Soybean dryer. We have carried out two Bentone BG 550 and one BG 800, both burner types are modulating burners, directly heated, introduced on a 40-year-old Soy 3-phase bed dryer.
With these dryers a large air flow is conducted over the burner, as a result of which they emit large high emissions for NOx and CO2. With our design in combination with the Bentone monoblock gas burners, we now realize NOx values of 25-30 ppm and 6.4% CO2. The combination of the Bentone gas burner and our own design burner tube, show good and efficient burner performance with a large control range.
View the products on our webshop: Bentone BG 550, Bentone BG 800