Conveyor furnace for tempering automotive body panels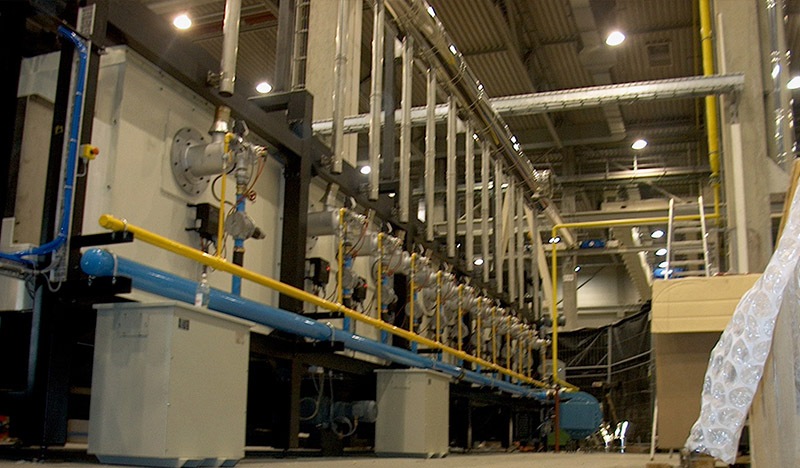 Continuous oven for curing sheet material for automotive applications. The oven is gas-fired by means of twelve single-handed radiant tubes. The heat transfer is achieved by radiation transfer.
By bringing plate material to a temperature of around 1,000 degrees and cooling it in a water-cooled tool, a better hardness can be obtained, so that the profiled plate part becomes stronger. Particularly in the safety cage of the cars, there is a demand for plate parts that are stronger and yet lightweight, this process meets this demand.
As the oven has a highly innovative character, we have been able to patent the oven process under patent number WO / 2007/062734 METHOD AND APPARATUS FOR HEATING STEEL COMPONENTS IN A CONTINUOUS FURNACE.